By G.P. Avants
On July 4th our family enjoyed the revolutionary tale of the musical Hamilton. Over the years I had heard bits and pieces of the music, samples of the play, but on Disney Plus I saw the story from explosive beginning to satisfying end. Now, I don't want to spoil the event so I will share in a pros format or if you like hip hop free spea. I hope what I took away from this unique rendition of Alexander Hamilton's amazing life as only Lin Manuel Miranda could throw it down.
Hamilton
I am not throwing away my shot!
We can easily wallow, swallow sorrow
 Too easy to collapse.
 Life is work. 
Everything works against those
Who stand for truth. 
But stand anyway.
Read! Write! Manage your mind! 
Be organized. 
To make dreams
It takes work.
Hamilton.
Rise up, don't lay down. 
Freedom can never be taken away.
You only need a few faithful
Who stand with you. 
More people will get the truth in time
 Even if we don't live you see it. 
I am not throwing away my shot!
Angelica, Eliza, and Peggy Schular.
People of character
Stand out from the crowd.
 These truths are self -evident.
 See a mind at work. 
Are we acting or reacting? 
It's okay to have different opinions.
But our opponents wil come forward
Some try to swade our convictions 
Like King George who acts
As a jealous psycho lover.
Flashy and foolish. 
Sweet submissive subjects. 
Avoid that Hypnotic crazy talk.
I am not throwing my shot!
Hamilton & Crew.
Revolutions  rise up!
 Finding good people.
 George Washington remembers
 Good people are a treasure. 
They rise up from the trenches. 
Hamilton is a risk-taker and help comes 
From heroes in the battle. 
Odds mean waiting
For the right yes and no more nos. 
He makes the most with the little given to him.
Burr is pushes away by Washington and jealousy begins. 
I am not throwing away my shot!
Hamilton meets Eliza.
A poor orphan with nothing
Now a part of a family.
Give what you have.
In New York 
You can be a new man! 
Toast to a union and a revolution. 
Never satisfied. 
A million things I haven't done. 
What's really going back in their minds? 
Don't size up people to quick.
 Deep issues and battles 
Inside us can be satisfied? 
I am not throwing away my shot!
Freedom exacts a toll from us
Burr is a reminder that there are lines
Not to cross. 
Death and victory 
Go hand  in hand. 
Emotions, patience, jealousy, pride 
All have to have borders. 
Wait for your moment. 
When we jump dangerously 
Into the use of freedom 
We might just lose it.
I am not throwing away my shot!
Hamilton Defies Orders
Empty. 
No calvary. 
Be relentless. 
Stay alive. 
Tests come. 
Pick and choose your battles.
To escape the jaws of defeat.
 Don't go against orders. 
Duels don't solve our own issues.
 Lucky to be alive right now. 
Circumstances change to have a son. 
The fight for our nation 
Begins with fighting for our family.
 Be a part of the narrative. 
I am not throwing away my shot!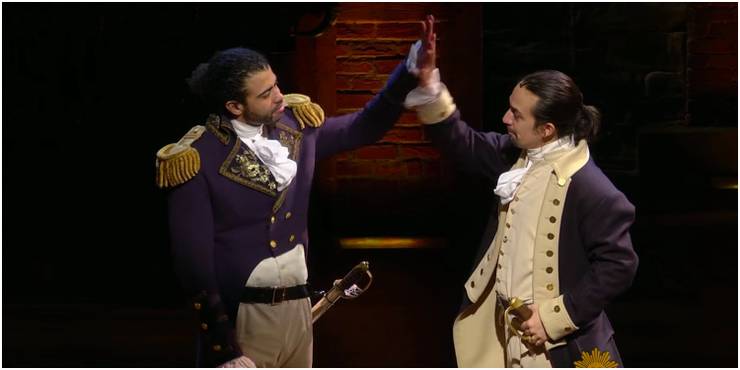 Hamilton and Lafayette
What was the secret weapon? 
Turn the tide.
Loyal people lay down everything
 And don't always count the cost. 
Washington has so many mistskes, 
Regrets. 
The weight of the world on his decisions. 
Share the load 
Even if it means who lives and dies. 
Victory and history 
Has it's eyes on you.
 Not a game. 
Yorktown. 
Immigrants we get the job done!
Until the world turns upside down. 
The American Experiment begins! 
Freedom for America means
Freedom for everyone!
I am not throwing away my shot!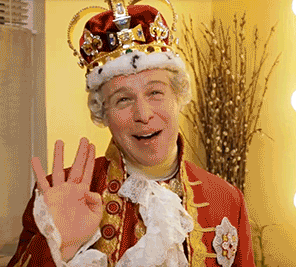 King George's New Reality
The king is feeling estrangement. 
He paints a morbid picture of independence.
A new nation for our children.
(He threw away his shot!)
Hamilton & Burr
Look at the birth of a new life, 
As a father and not an orphan. 
Coming of age with our new nation. 
Lots of new starts. 
Yet, 
Death comes to friendships 
Dreams die too. 
I am not throwing away my shot!
New Nation Birth Pains
Why do you assume
 Your are the smartest in the room? 
Non-stop to get the start of a new nation.
Write like you are running out of time. 
New US Constitution is our new thing 
To fight and defend. 
Some people jump in 
And others are cautious. 
The defense of the Federalist Papers. 
Could we feel the push of time to get things done 
Before history is done with us? 
I am not throwing away my shot!
Sec of State Meets Sec of Treasury
1789. 
Two party system. 
Jefferson a good opponent for Hamilton.
Sec of State and State of Treasury? 
Battles within to create a new nation. 
What did I miss? 
One writer meeting another. 
What else needs to happen? 
Internal battles rap off! 
Battles and discussions 
and debates are how things get done.
Age of Enlightenment. 
Money and nuts and bolts.
Winning is easy, building a nation is not. 
Time to learn Compromise. 
I am not throwing away my shot!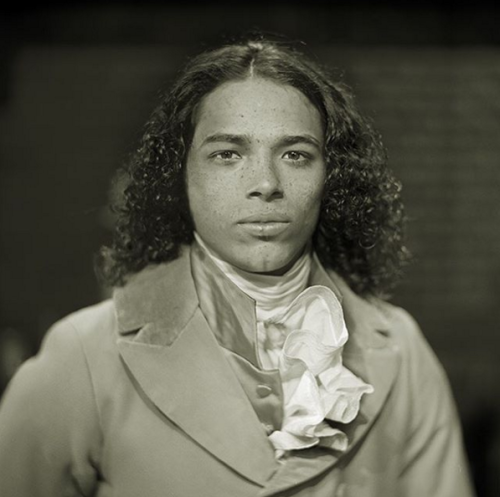 Hamilton & Son
Father like son. 
Family together 
But work can get in the way. 
You have to know when to break. 
Take a break. 
Anything good can consume you 
And ruin good things. 
You don't get that time back.
A place of temptation tries
To fill the void.
You have to say no to this. 
When one rises to power
You can get caught into a trap.
There are too many to destroy good people.
 Say no to this. 
I am not throwing away my shot!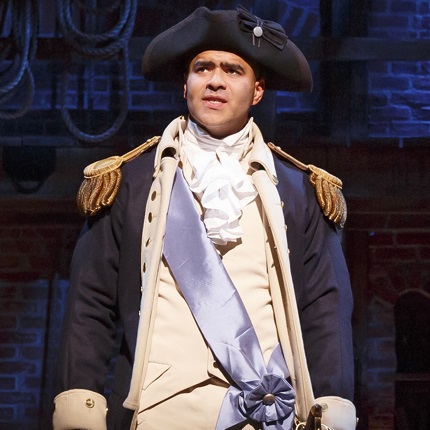 Washington's On Our Side?
No one else was in the room. 
Lots of things aren't recorded 
Things just happen with small groups. 
How much of history has to be 
In God we trust?
(And not ourselves) 
Have skin in the game. 
Waiting vs action. 
Where is the right place? 
People miss opportunities
 Because they play it safe, Burr. 
Others make things happen, Hamilton. 
The art of compromise. 
Does that mean we switch sides?
 Do we fight to help others 
Stand  against tyranny?
Making choices can break a nation.
 It must be nice to have 
Washington on your side. 
A healthy government has accountability
as with money. 
I am not throwing away my shot!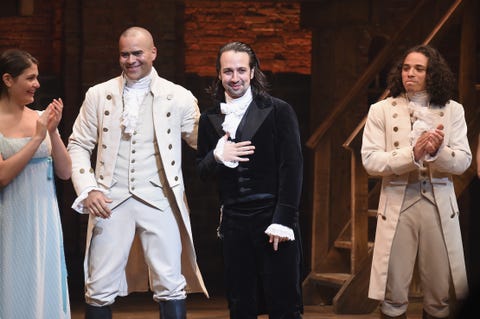 Two George Say Goodbye
Washington steps down
Changing of of the guard. 
Jefferson is running for president. 
How to say goodbye 
And end well with dignity? 
If I say goodbye you can move on. 
There is a time to end 
And enjoy the freedom we have made. 
Hamilton is the words behind the presedent. 
People don't always know
What went on. behind the scenes. 
Goodbye is okay. 
Finish well.
Give honor where honor is good
This separates King George 
From President George.
The king doesn't get relinquishing power.
But a good president does.
John Adams can step in.
I am not throwing away my shot!
Facing Hurricanes
Hamilton's getting dropped 
In the change of power. 
Extortion! Government corporation. 
Not treason for government but in the personal arena, 
He faces brokenness.
Eye of the hurricane. 
Storms come many times to try destroy us
Or make us.
How do we face them
Instead of run? 
Do we write our way out 
Or do they have to happen? 
Relect on life. 
How many hurricanes do we face 
That changes us as people? 
The hurricane spins people and circumstances.
I am not throwing away my shot!
Scandalous Times
The past is catching up.
Hamilton's indescretions hit! 
Never going to be president now. 
Have you read this? 
Why Do people ruin their own lives? 
Eliza devestated. 
Remove him from the narrative. 
You will do what it takes to survive. 
Building worlds with words.
Clearing your name ruined our lives. 
Obsessed with your legacy. 
Erasing myself from the narrative. 
Watching it burn.
I am not throwing away my shot!
Like Father Like Son
An unchecked temper can ruin you. 
Will your emotions make you 
Throw away that shot? 
Philip Hamilton: a man with the show. 
Aim gun to the sky!
Held your head up high.
Philip died in his parents' arms.
The Hamilton's 
 Deal with the imaginable. 
Alexander Hamilton changed.
He became a make a quiet man of prayer. 
Loss changes people.
 No replacement of a child.
 Moments that the words don't reach. 
Forgiveness, can you imagine. 
What a powerful thing. 
I am throwing away my shot!
The Burr in Hamilton's Side
Elections. 
Burr less extreeme. 
Hamilton's  on your side. 
Don't let them know what you stand for. 
Hamilton out of the political issues. 
Chasing what I want. 
Jefferson has his vote. 
Burr has no beliefs. 
Jefferson has some.
From friend to rival.
Opponent to nemisis
One sharp moment
Makes a bitter enemy.
Burr is ready to face Hamilton. 
Slow to anger but now he will face a challenge. 
Nice letters honor with challenge. 
Pride and vanity. 
Ten steps to death. 
Hamilton did throw away his shot.
He was a marksman. that didn't use the gift.
Your first friend and enemy. 
A place to leave a legacy on the other side. 
In an instant 
Hamilton's whole life flashes before the shot. 
Right down to the last shot!!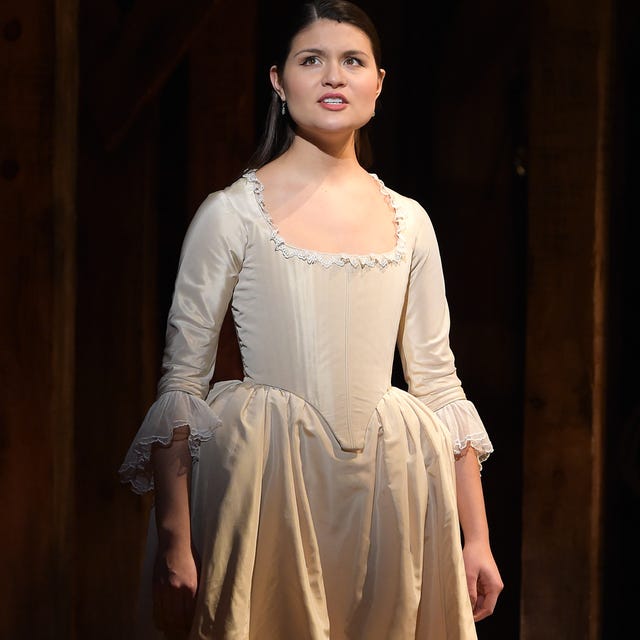 Eliza, finish the Narrative
Burr is humbled. 
What a mess our pride does to us. 
We hear from 
People on the other side.
What is left behind? 
Who tells your story? 
 Eliza will you tell his story.
 We will tell your story.
Eliza finishes everyone's story.
Maybe the inspirations pass on to all of us.
 Are we all learning from history
 And keeping their sacrifice alive!
 Will you say with Hamilton and crew.
I am not throwing away your shot!